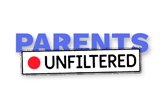 Parents Unfiltered
Though there are many "experts" out there, raising children is a challenge for everyone… so who will understand you better than other parents! In Parents Unfiltered, expose the unfiltered reality as three sets of parents get the unique chance to see their parenting style and family from the outside. After filming their lives for a week, the parents will sit together with an expert and watch each other's home videos – the family fun and the family feuds. It will also be the first time that their children share their thoughts. The parents will support, criticize, and consult with each other as they expose the highs and lows of modern parenting. Will this new lens give them a new perspective?
Genre: Factual Entertainment
Episodes: 60 mins
Production: Armoza Formats
Real Parents. Real Issues. No Filters.