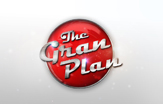 The Gran Plan
Relationship problems? Career issues? We have just the ladies to help! In this comical prime-time factual format, the three hottest grandmas in town are here to solve your problems… whatever they may be! They may not own a Facebook account, but with 230 years of life experience, they know what really counts! Each episode sees three strong willed grannies tackle situations from break ups to unhealthy addictions. They help the younger crowd with their problems and force them to move on with their lives… with a few laughs along the way! In a society reigned by the young and beautiful, 'The Gran Plan' goes to show that in order to experience life, you really do need life experience!

Genre: Comedic Factual Entertainment
Episodes: Primetime, 45-60 mins
Broadcaster: Channel 10, LNK TV, PRVA, TeleZuri/TV24, MTV3, Globo, Canal Vie
Country of Broadcast: Israel, Lithuania, Serbia, Switzerland, Finland, Brazil, French Canada
Production: Artza Productions
In Order To Experience Life - You Need Life Experience!