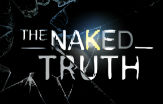 The Naked Truth
In an investigation, the police will strive for the truth in any way they can and the suspect will try to hide it as long as he can. The "truth" has many faces.
This is the premise for the thrilling drama series set entirely in an interrogation room and the adjacent room, separated by a dividing wall. 'The Naked Truth' is based on the conversations between the investigators and their subjects, and the intense search for the truth – at all costs.
Episode by episode, breakthroughs are made, new suspects are incriminated, and the team of talented investigators comes closer to finally discovering the shocking truth.

Genre: Drama
Episodes: 16 x 30 mins
Broadcaster: Channel 10, STARTV
Country of Broadcast: Israel, Turkey
Production: Yetzira Ivrit
They were all telling the truth, but the truth has many faces.