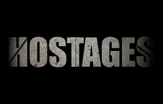 Hostages
The highly acclaimed Israeli crime-thriller that follows a renowned surgeon about to perform a routine operation on the President, when her family is taken hostage. She is ordered to sabotage the procedure and kill the President – or her family will die. As we follow one woman's battle to save both her family and the President, we are taken on an emotional journey where all are fighting for survival and nothing is as it seems.
Slowly but surely, special bonds start to form between family members and kidnappers, blurring the lines of distinction between good and bad as we discover the criminals' motives and the dark truths behind the perfect family.
Raising the channel's ratings by 75% and described by Israeli press as "setting a new standard for Israeli TV", Hostages won the Monte Carlo Award for Best Drama. The series aired in over 20 countries to date, including the UK's BBC where it received rave reviews and in the US on CBS.
Genre: Scripted Drama
Episodes: 22 x 60 mins
Broadcaster: Channel 10, CBS, BBC4, Canal +, +Globosat, SBS, 1+1, Pickbox SVOD, Hot Star Platform
Country of Broadcast: Israel, US, UK, France, Brazil, Australia, Ukraine, CEE region, India
Production: Yetzira Ivrit
---
Finished Series
Channel 10 22 x 60 mins, 2 seasons (Hebrew)
How would you choose between your family and the life of the President?