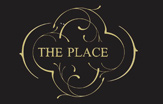 The Place
Set entirely inside the city's trendiest restaurant, each episode of The Place focuses on a single evening at the popular location and the small moments of daily life. Each night, new and interesting characters visit the restaurant including the owners, employees, regular customers and guests. Their stories, together with intrigues and dangerous love triangles, create episodes as spicy as the dishes.
From the singular stories about the customers that begin and end in a single to ongoing stories about the lives of the restaurant staff, a number of poignant and heart-warming stories unfold each episode. Action, drama, romance, relationships and business… it's all on the menu at The Place.

Genre: Drama
Episodes: 40 x 30 mins
Broadcaster: Channel 10, Israel
Production: JCS Productions
Steaming stories. Well done and rare.