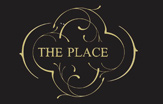 The Place
Everyone wants to hang out at the city's trendiest restaurant, The Place, where action, drama, romance, relationships and business are all on the menu.
Each episode focuses on a single evening at the popular location, with stories revolving around the people who frequent it – employees, regular customers and guests. From the head waitress who becomes involved in a dangerous love triangle with a fellow waiter and the corrupt lawyer of the city's most powerful crime lord, to the family who owns The Place and experiences the highs and lows of the restaurant that is more than just their business – it's their world. Each night the action creates episodes that are as spicy as the dishes, but when one of their own goes missing, will the drama be more than what the beloved restaurant ordered?
Genre: Drama
Episodes: 35 x 30 mins
Broadcaster: Channel 10, Israel
Production: JCS Productions
Steaming stories. Well done and rare.