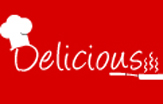 Delicious
Welcome to Delicious, the restaurant that has quickly become the city's hottest new cooking sensations.

In each episode, four young chefs will whip up a fabulous gourmet meal for a celebrity guest that has come to dine at the restaurant. From starters and main courses, to soup to desserts, they'll amaze you with their skills. In the kitchen, professional chefs provide them with valuable cooking tips and "insider information" about the food industry. In the dining room, the celebrity guest shares their love of food – and the episode's meal!

Genre: Cooking Show
Episodes: 20 x 25 mins
Production: Lotus Productions
Four Young Chefs Rule the Kitchen!