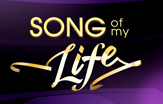 Song of my Life
What song was playing when you first fell in love? When you needed strength? During that unforgettable moment?
In the studio entertainment format Song of my Life, discover the music that has changed the lives of your favorite celebrities. 4 famous contestants will bring their one most memorable song to the competition. The catch – no one knows whose song is whose. After each song has been performed live, the celebrities must try to uncover which of them is connected to it. As they analyze each other and the reactions to the performance, the players will do everything so as not to be exposed. And when the episode's final notes have been played, the celebrities and the audience will learn the touching, fun and emotional stories behind each star's song of their life.
Episodes: 10 x 60 mins
Broadcaster: YLE, Finland
Production: Yellow Film & TV
Behind every song is a story...