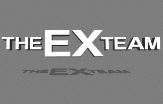 The Ex Team
'The Ex Team' is the provocative factual entertainment format that breaks all the rules! In each episode, a bachelor who just can't seem to find "the one" will be guided by the team of people who know him best – his exes! 3 of his ex-girlfriends will try to put aside their differences to become a qualified, if slightly awkward, coaching team and will work together with the sole purpose of helping him to find love. Accompanied by a relationship advisor, they will meet potential love matches, determine who suits him the best, and give him styling tips and dating rules from their expert point of view... Because, who knows him better than them?

Genre: Factual Entertainment
Episodes: 60 mins
Producer: Artza Productions & Armoza Formats
Episodes: 60 mins
Broadcaster: TVN Style
Country of Broadcast: Poland
Production: Artza Productions & Armoza Formats
The women of your past are here to fix your future!