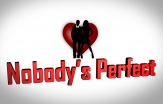 Nobody's Perfect
Is honesty the best policy when it comes to love? 'Nobody's Perfect' is an original factual reality dating format, which presents a daring new matchmaking experience where potential couples are forced to air out all of their darkest secrets on the very first date.
Singles often wear 'masks' when dating today but with this new format, all bets are off as participants will have to 'expose all' from the very start! Each 45 minute episode will see a potential couple meet for the very first time and pass through 6 emotionally challenging 'pressure dates' in which they will be forced to confess their deepest darkest secrets and flaws. The emotional stakes will be high and will only increase as the dates continue. This compelling new dating format will attempt to prove if a loving relationship be created through baring your soul from the get-go.

Genre: Dating Reality
Episodes: 45 mins
Broadcaster: Rede Record, YLE 2
Country of Broadcast: Brazil, Finland
Production: Buzz Productions
---
Finished Series:
YLE 2 10 x 60 mins (Finnish)
Nobody's Perfect…But they may be perfect for you!