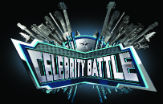 Celebrity Battle
The prime time studio entertainment format where 8 celebrity singer-producer duos compete to find the country's Ultimate Music Duo. Each week the duos are challenged with a new genre that will test their musical range. As they work to prepare each performance, viewers get to see behind the scenes of the music industry! The competitors review each other, but ultimately the audience holds the power! The audience awards points after each performance, with their votes coming to life on stage as the celebrities' chairs move to position them according to their score! Only one singer-producer team can be crowned the winner - may the best duo win!

Genre: Prime Time Studio Entertainment
Episodes: 11 x 90-120 mins
Broadcaster: JSBC, China

Behind every great singer, there's a talented producer!