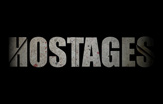 Hostages
'Hostages' is an intense psychological crime-thriller that follows a renowned surgeon about to perform a routine operation on the President. But there is nothing routine about it when her family is taken hostage and she is ordered to sabotage the procedure and kill the President – or her family will die. As we follow her battle to save both her family and the president, we are taken on a journey where all are fighting for survival.
Armoza is distributing 'Hostages' both as a format and as a finished product.

Genre: Scripted Drama
Episodes: 22 x 60 mins
Broadcaster: Channel 10, CBS, BBC4, Canal +, +Globosat, SBS, 1+1, Pickbox SVOD
Country of Broadcast: Israel, US, UK, France, Brazil, Australia, Ukraine, CEE region
Production: Yetzira Ivrit
---
Finished Series
Channel 10 22 x 60 mins, 2 seasons (Hebrew)
How would you choose between your family and the life of the President?