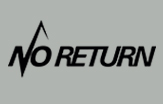 No Return
A dramatic survival story unfolds when a group of mountain climbers, setting out to conquer one of the world's most dangerous peaks, get caught up in a flash flood leaving them stranded in the Brazilian jungle. And when they discover that their trusted guide has lied to them, they have no hope of rescue. Lost and injured, the climbers are confronted with a series of unexpected and chaotic events that will change their destiny. In a tension-filled drama where every decision can mean life or death, no one will return the same!

Episodes: 13 x 60 mins
Broadcaster: Record TV, Boom TV
Country of Broadcast: Brazil, Angola
Production: PANORÂMICA and Chatrone
---
Finished Series
Record TV 10 x 60 mins (Portuguese)
How far will they go to survive?