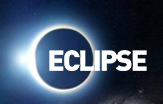 Eclipse
The captivating and emotional drama that takes us on the journey of a family trying to recover from a devastating loss. Tortured by guilt and responsibility after the death of her young son, Anne-Sophie leaves her home and family with nothing but the clothes on her back and the hope of starting a new life to escape her grief. Her husband Bernard is left behind to pick up the pieces, taking charge of their daughter and the family business. As Anne-Sophie and Bernard try to uncover who is really to blame for the tragic event, the tension between them grows with each passing day. Will there still be hope for them or is the loss of their son is too shattering to overcome?

Episodes: 60 x 60 mins
Broadcaster: TVA, Canada
Production: Duo Productions
---
Finished Series
TVA 60 x 60 mins, 3 seasons (French)
How do you find your light when darkness falls?