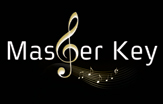 Master Key
Take a journey behind the music of the world's most enduring classical pieces in this fascinating format, which seeks out the inspiration behind beloved music such as "The Planets" suite by Holst, "Petrushka" by Stravinsky, and "A Midsummer Night's Dream" by Mendelssohn. 'Master Key' is an original format that breathes life into beloved classical music pieces.
Hosted by a dynamic orchestra conductor, the show begins with an introduction of the musical piece and its unique elements and beautiful melodies. Then, the host will journey far and wide – from city markets to remote deserts – to find the inspiration for the sounds and melodies in the music, and to seek out the story that inspired each composer to pen these great songs which still prevail amongst the best ever written. At the end of the show, the host will conduct the nation's most accomplished orchestra in a moving rendition of the piece, expertly executed and fully realized - making them come alive before today's viewers.

Episodes: 60 mins
Broadcaster: Channel 1, Israel
Production: Rashut Hashidur
Classical Music comes to life.