03.07.2016
2 New Countries Join La Famiglia
La Famiglia, the new scripted comedy produced by United Studios Herzliya and distributed by Armoza Formats, has now been taken in two new territories. Zodiak Fiction in France and Endemol Shine Chile have both acquired the local rights to the series, with this deal also marking the first collaboration between Armoza and Zodiak Fiction, a Banijay Group company.
The Israeli comedy, which raised Channel 10's ratings by 31% in the time slot, has already been commissioned for a 2nd season in Israel and was recently taken in French Canada by Avanti Ciné Vidéo (Un Gars, Une Fille / Love Bugs).
La Famiglia (30 x 30') follows the lives of a perfectly normal suburban family living in the divorce capital of the country. With many reasons to be happy, they have even more reasons to go to therapy – their sex life, his best friend, her complaints, and of course, his mother. Their therapy sessions provide the entertaining basis for the series, through which we flashback to the hilarious, stand-alone scenes from their daily life. Each episode is a new therapy session in which they bring up the most embarrassing, bizarre, awkward and insane moments that are a part of every family's life.
Gaspard de Chavagnac, CEO, and Denis Leroy, Producer, at Zodiak Fiction, "'La Famiglia' is a humorous series that uses a unique structure of couple's therapy sessions to portray the everyday reality of a relatable, lovable and eccentric family. We are excited to be working with Armoza Formats on the local adaptation that has all the key ingredients of a perfect family comedy."
Eduardo Tironi, Managing Director at Endemol Shine Group Chile, "We strongly believe that 'La Famiglia' will be a great success for the audiences in Chile, where family comedies are in high demand. In particular, we were attracted to the huge viral potential of the stand-alone sketches, which along with the popular subject matter, present us with endless possibilities for this show."
Avi Armoza, CEO of Armoza Formats, "Families today are evolving and the success of 'La Famiglia' lies in the way it portrays this new reality. We are thrilled to be working with Zodiak Fiction France and Endemol Shine Chile on such a universal scripted comedy, and we look forward to seeing its continued growth internationally."
​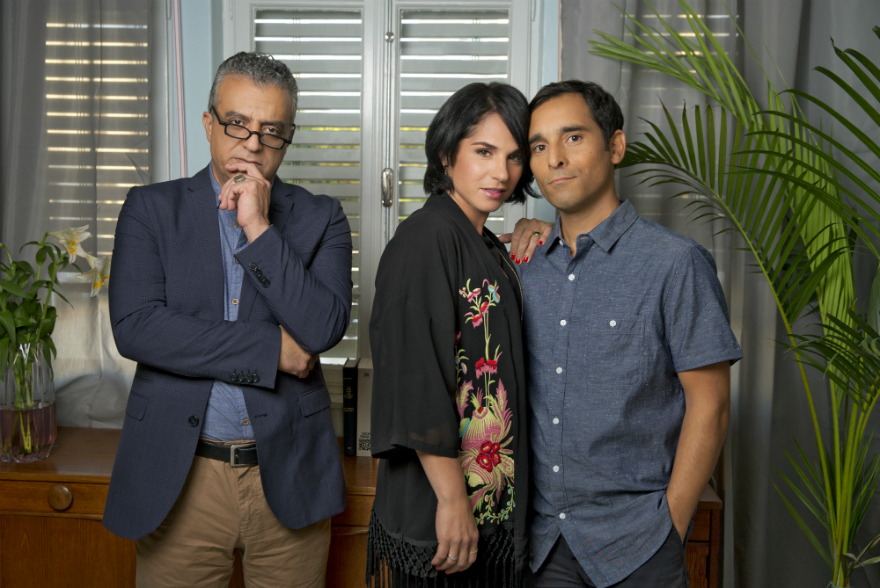 ​